Fully Customizable Best Gift for Her Bobblehead
---
---
Description
•Since this is full-body customization, You can upload HD full-body photos, or you can upload HD head photos plus your favorite custom photos. Whatever you can imagine, we can do it.
As shown in the photos below:
If you have other customization requirements. Other customized photos can be emailing the image to contact@hibobbleheads.com. A high-resolution image will work best. Please include your order number with your email. You are our priority, we will strive to make you happy and provide 100% satisfactory service.
•The Stationary Head can make for any hairstyles, and the Bobble Head hair can only be designed to the shoulder.
•Hibobbleheads Free Accessories

•Small accessories on the promised product will not charge any extra fees, such as helmets, hats, glasses, sunglasses, base inscription,etc.
•Hibobbleheads Proofing Service
•Proofing is the utmost important process to ensure the best likeness and highest quality of your custom bobbleheads, you will have a 100% satisfactory proofing service.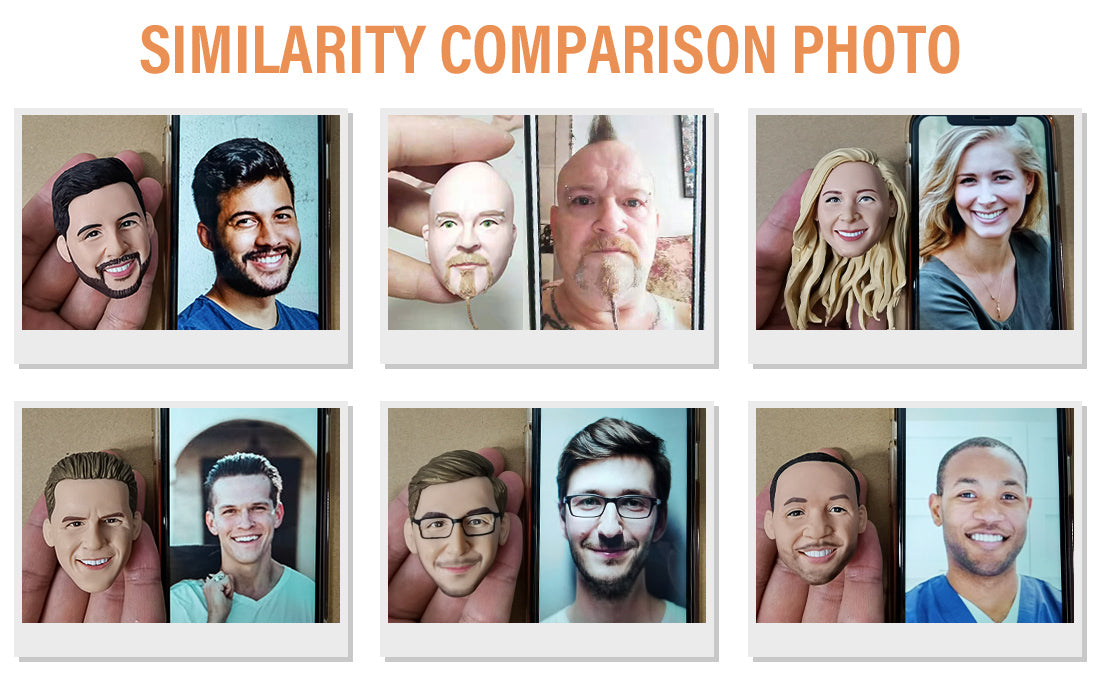 •Hibobbleheads Material

•We use polymer clay that meets the highest industry standards, it's a non-toxic, multi-color, and environmentally friendly convertible material that makes your bobblehead very alive-looking.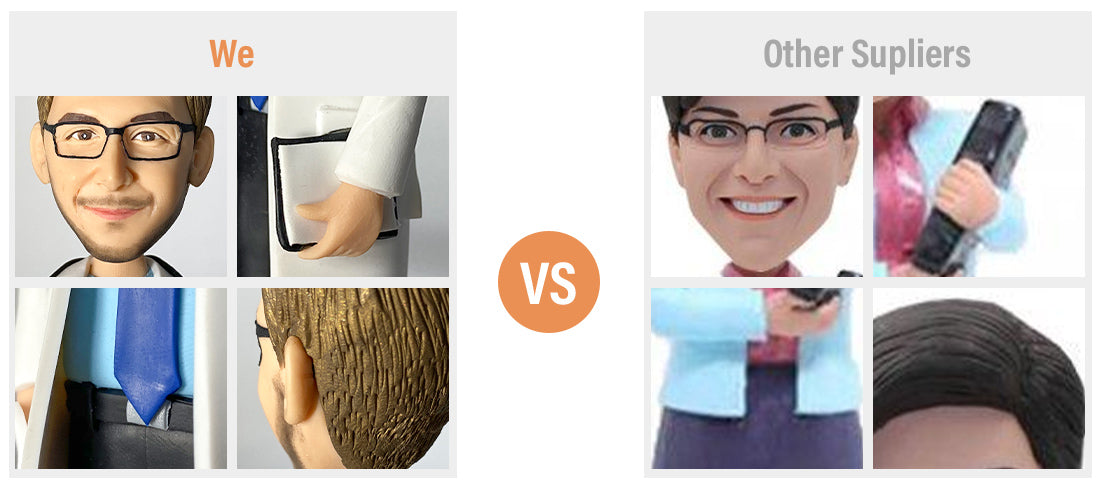 •Hibobbleheads Size
•The size is the stature of the person standing from head to toe, most of our bobbleheads are between 6-9inches.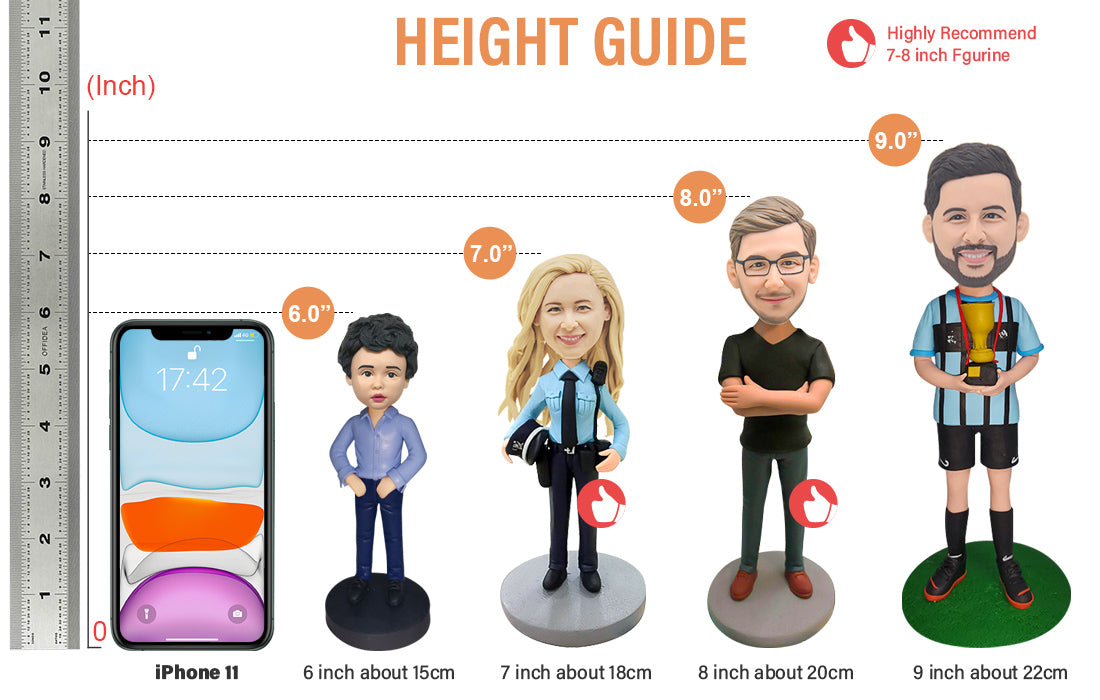 •Hibobbleheads craft and details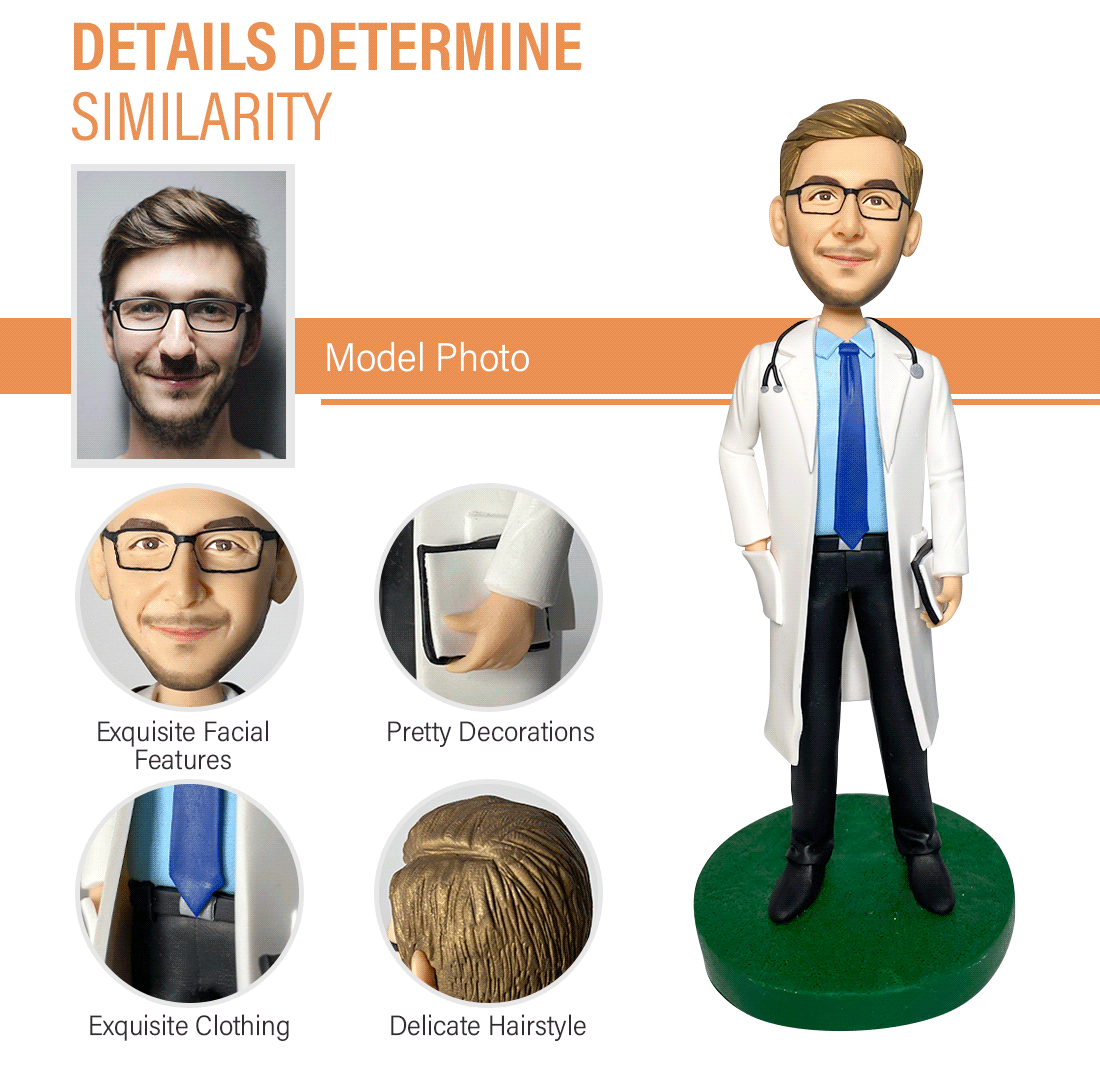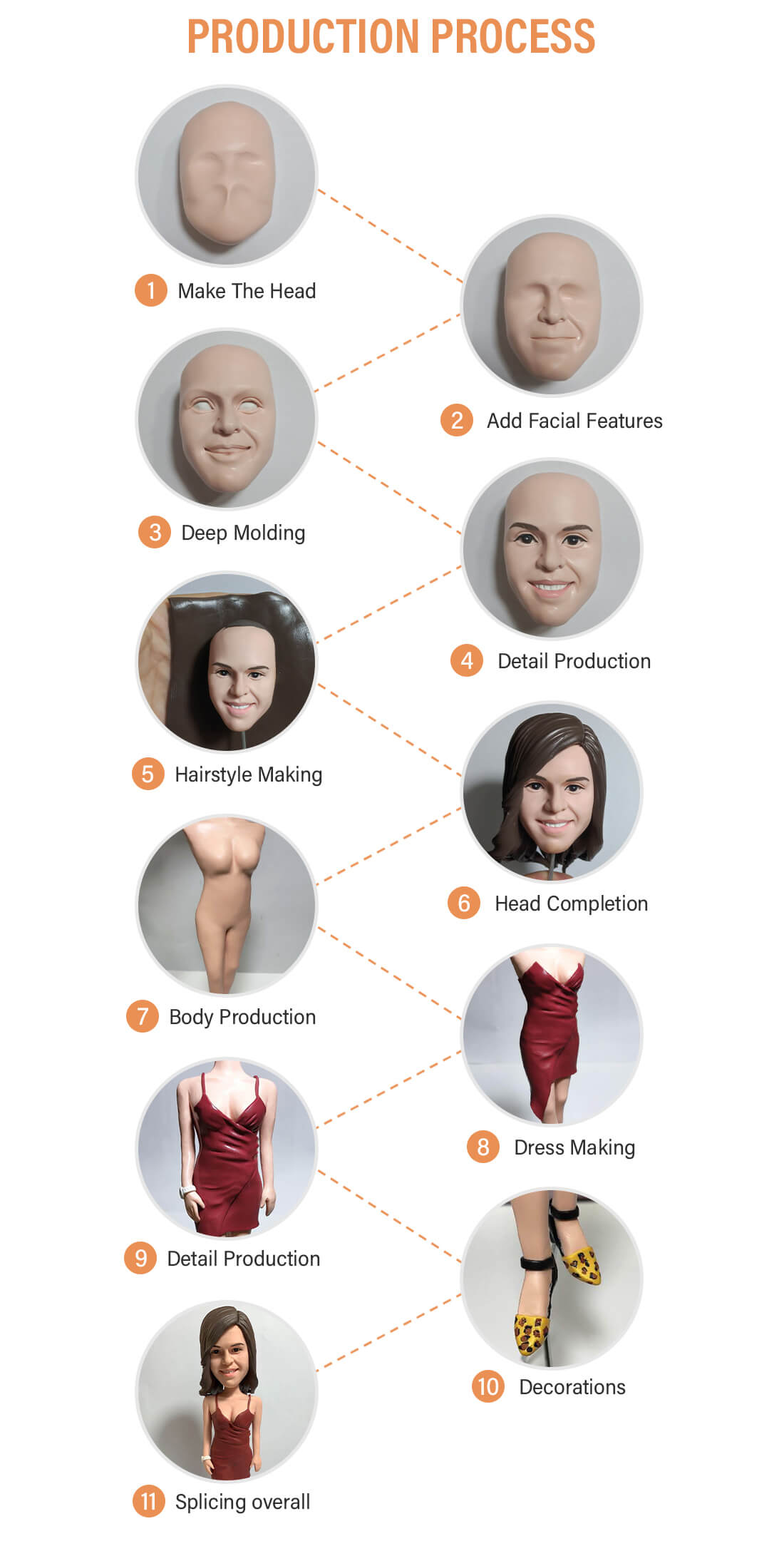 Customize a unique gift today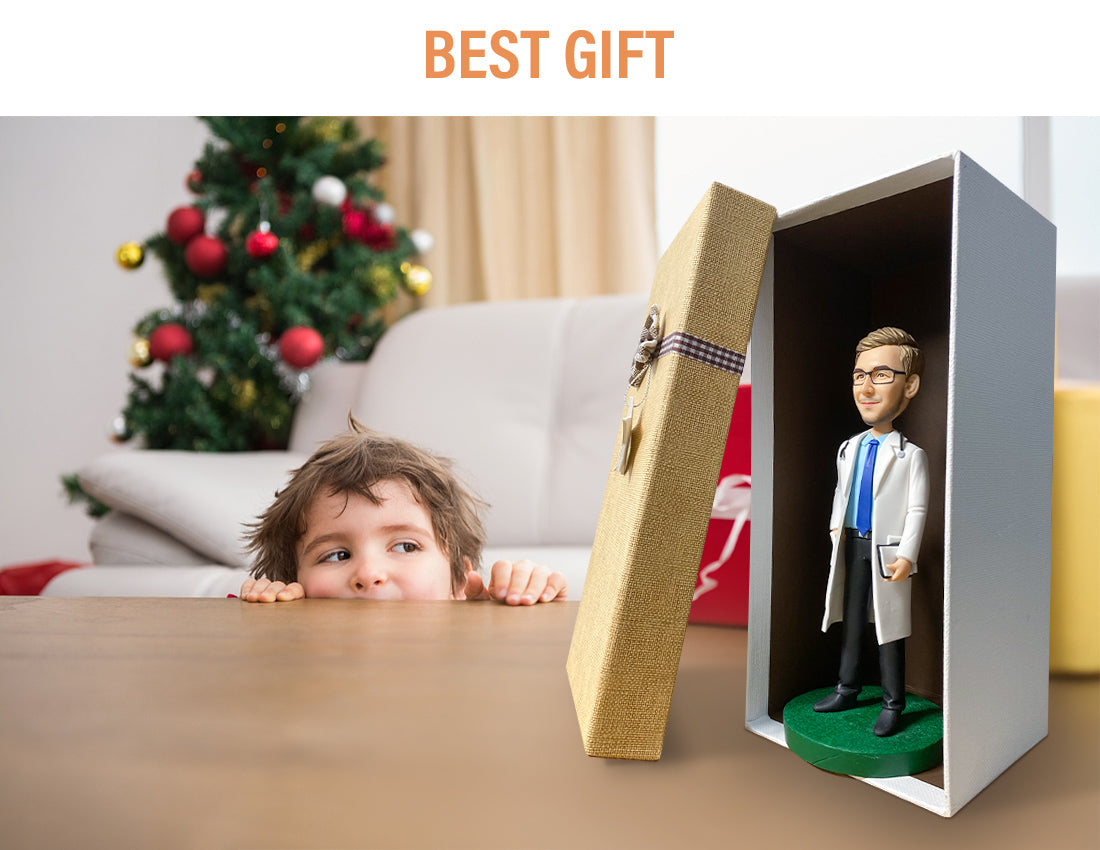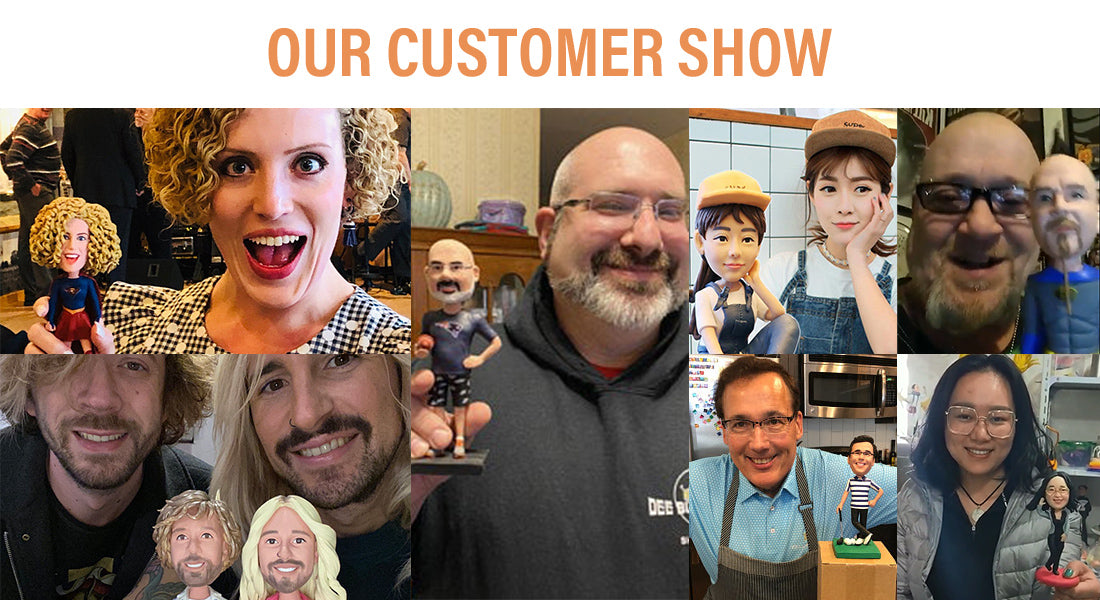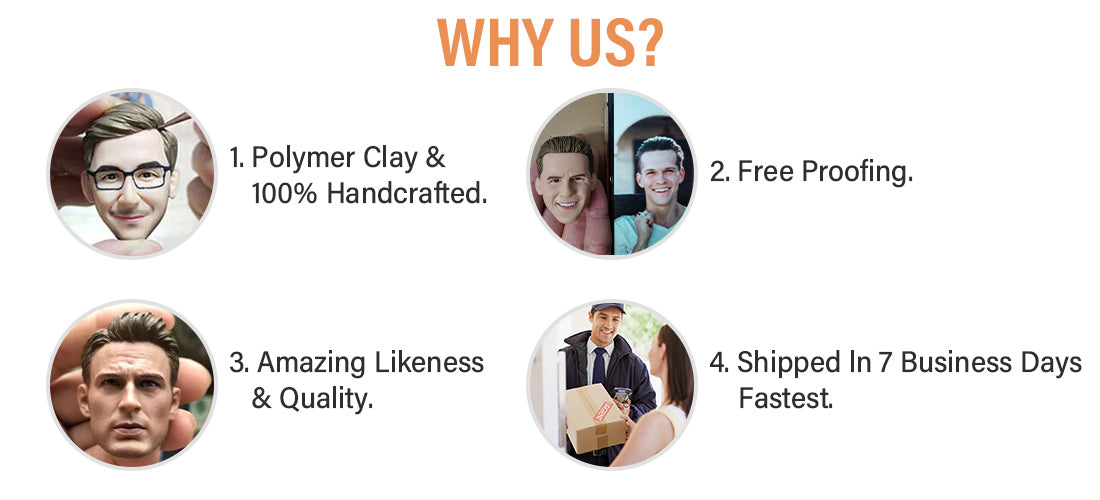 ---
We Also Recommend